My Rookie Mistake
Thursday, December 6, 2007
burghbaby in Premonitions and Paybacks
I should know that when Alexis asks to eat a chocolate covered Oreo lollipop and I say no, the only acceptable Toddler response is a fit. When 'no' is met by silence, that can only mean she has taken matters into her own hands.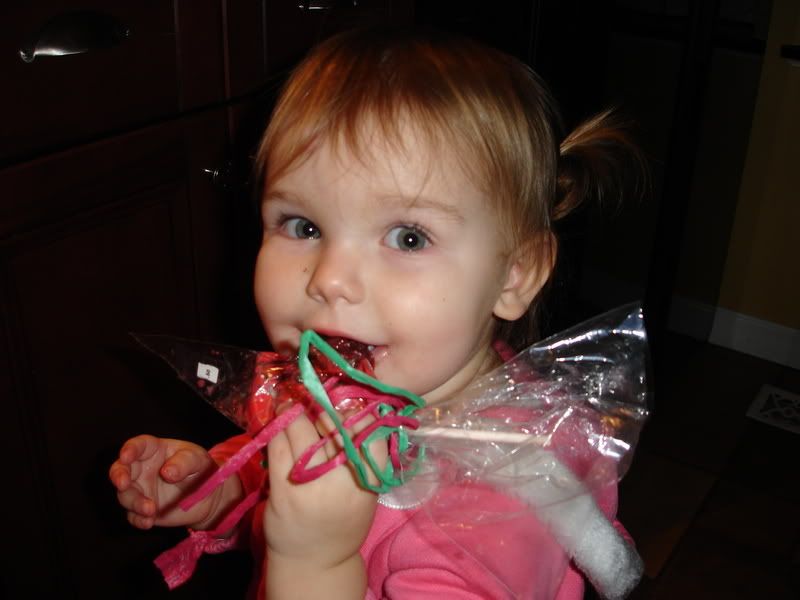 She gnawed through the plastic. Like a rat.
Article originally appeared on burgh baby (http://www.theburghbaby.com/).
See website for complete article licensing information.