About Me
I'm Michelle. I'm a New York-born Pittsburgher who grew up in North Dakota. Along the way, I've meandered my way through Spain, enjoyed a stint working for Mickey Mouse, and married a Hoosier (he has a name, but mostly you'll find him referred to him as "the husband" in this space). Finally, in 2000, I found my way to the city that holds my heart.

Most days I can be found doing what I can to keep up with the circus that is an amazing Big Kid named Alexis, a joyous Tiny Human named Mila, and a whole bunch of four-legged creatures. Their names are Penny (the Tibetan Terrier), Cody (the Havanese), Max (the most dog-like cat ever), Ali Cat (the invisible one), and Kiara (the cat who lets me dress her in funny clothes). As if that crew alone isn't enough to keep things interesting, I also like to continuously disprove the theory that I am domestically challenged while also pretending to be a grown-up at a full-time corporate-world job.
I love Christmas decorations, taking photos for anyone who will let me, sporks, Gilmore Girls, and freaking out because TWO! Somehow I have TWO amazing kids! I'm afraid of Lady Gaga, the room full of boxes we still haven't unpacked from our move in the summer of '09, and forgetting.

I use this space to make sure that I don't forget. Anything. It's all about us.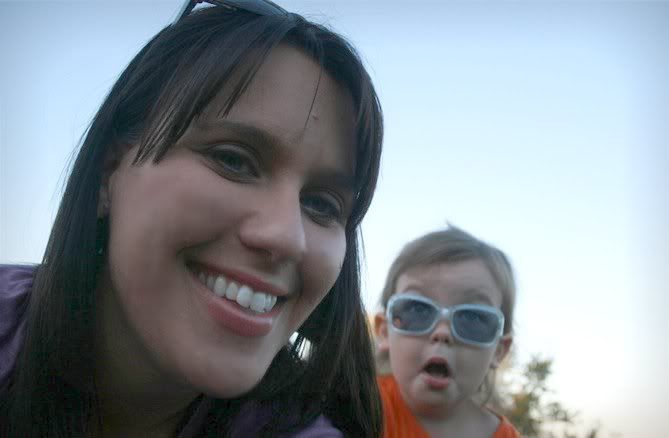 This photo of me with Alexis is SO old, but I just can't get enough of it!